Spring, 2013

Upstairs Artspace, Tryon, NC
May 31 - July 13

22 Mountain Sculptors participated in a group show in the beautiful Upstairs Artspace in Tryon, NC.

Below are photos of the show.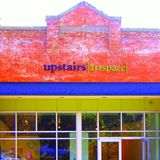 The main floor of Upstairs Artspace
Jon Howaychn's piece,

Lightning Strike

, in center forground


Karen Ives piece
Only Upward, Being Far Above and Anxious Helper


Downstairs of Upstairs Artspace

Spring, 2012


at the historic


Monte Vista Hotel

308 West State Street, Black Mountain, NC
March 16 - June 17, 2012
viewing hours Tuesday-Sunday 11 am - 9 pm

Winter, 2014

Cape Fear Community College, Wilmington, NC
February 10 to March 14

Cape Fear Community College graciously offered their elegant display space for Mountain Sculptors to put on a juried show. The staff and students did a professional job of staging the show and we greatly appreciate their generosity.

Fall, 2011


at Steelbo Design Studio